MO71 GUI Administrator and Configuration Tool
Go To
Download
Go To
Purchase
MO71 is a graphical tool which can administer IBM® MQ on any platform and for any MQ version. So, whether your Queue Managers are on z/OS®, Linux®, IBM i, AIX® or Windows® you can use MO71 to display, configure, monitor and manage your MQ objects. The program itself will run under Windows or Intel® Linux. and connects via a client to whichever platforms you require.
The administrator provides a wealth of configuration and monitoring capabilities.
Features include:
MQ Object Configuration and Display
Multi-Queue Manager objects in a single display
Flexible and extensive object filtering
MQ Event monitoring
Web Browser Object View
Improved wildcard handling
MQSC Interface
Queue Load/Unload capability
Network topology display
Trace message diagram display
Object definition export
Message browsing, display and formatting
Message copy, delete and forwarding
Object search and verification
Queue Manager monitoring
Object and status monitoring
Object and status graphing
Object name standards conformance checking
MQI API Exerciser
Predefined dialog views and groups
Auto Dialog refresh
Highlight object differences from default definition
Single console monitor view
Ability to simplify user front-end for different use patterns
Extensive look-and-feel configuration capability
Compare definitions between two Queue Managers and synchronise including name matching
Single .EXE install (around 3MB), you can run it from a USB stick
100% Java free!
and more.........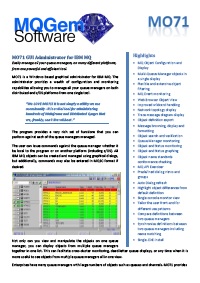 MO71 runs on Windows or Intel Linux but can connect, via the MQ client, and administer all versions of IBM MQ which are in support. In particular this includes the z/OS® platform including Queue Sharing Group (QSG) installations.
For queue managers running on systems where connectivity has a high latency or low bandwidth, or where there are large numbers of MQ objects to view, MO71 can take advantage of the performance boost provided by the MQMONA Command Server Agent.
For more information about the program and its features why not read the datasheet, or download the user guide.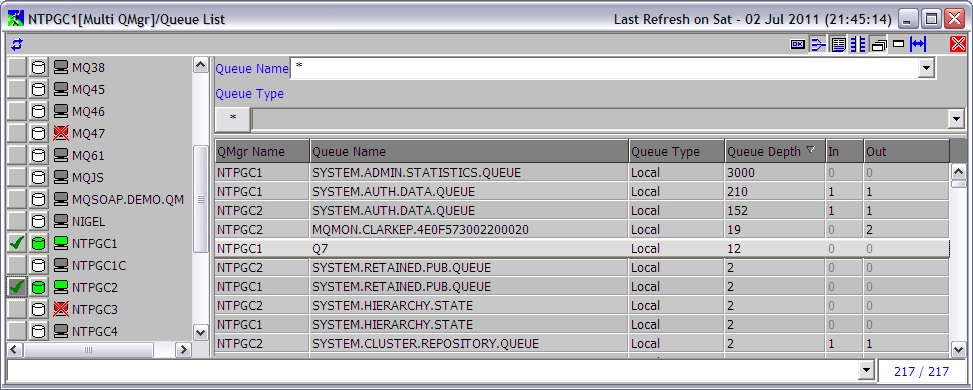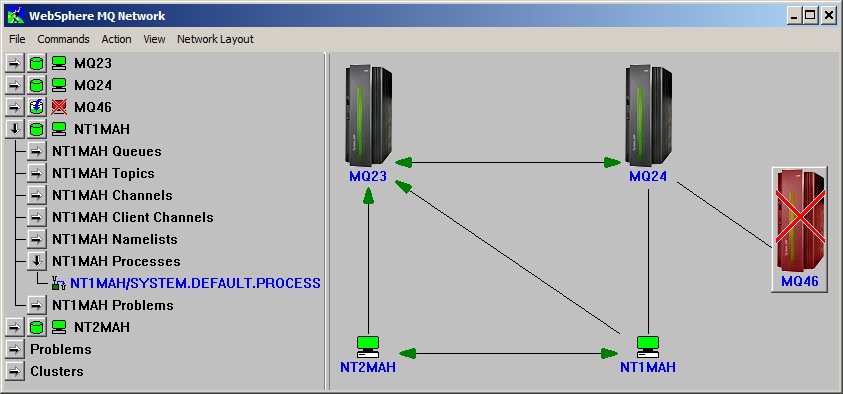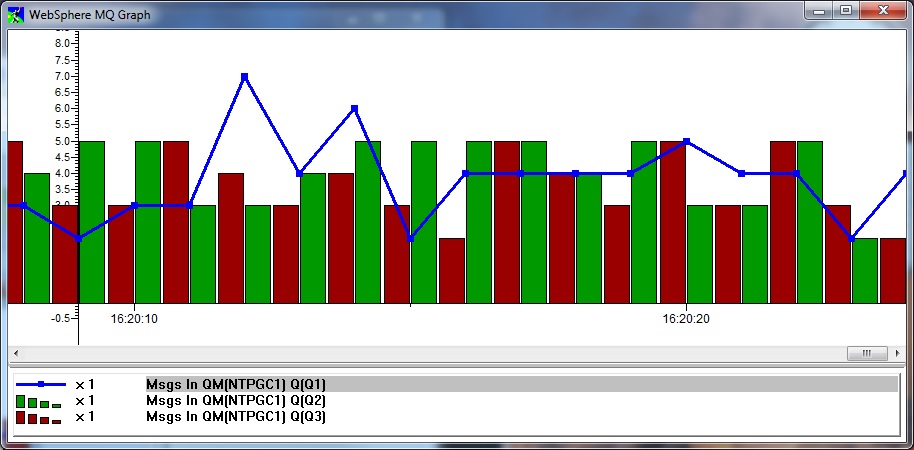 History
The MO71 product was written by Paul Clarke, the founder of MQGem Software, and was originally available as an MQ SupportPac®. The first version of program was written in 1996 and over many successive releases it has been enhanced to incorporate a wealth of features. It is used, across the world, by many companies as their preferred method of administering IBM MQ.
IBM has kindly transferred the task of supporting and enhancing MO71 to MQGem Software. All feature requests, comments, suggestions and bug reports should now be made to MQGem Software by contacting MQGem support
Videos and Blog posts
You can watch videos which introduce some aspects of MO71 here. You can read blog posts on MO71 here. We are interested in your comments and suggestions for future videos and posts.
Download
The MO71 program is free to download and run. Please go to the download page here. Most operations will be disabled though unless you have a valid licence file. A licence file can be purchased by following the link below. Alternatively you can send an email to MQGem support and you will be sent a trial licence valid for one month.
Purchasing a licence
Although it is free to download and run the program most operations are disabled. To enable MO71 please buy a support licence. The About box in the MO71 program will contain the User Id and Machine Name information you will need when buying any license other than a Diamond license.
To purchase a licence file for the MO71 program please go to the purchase page here.