About Us
My name is Paul Clarke and I founded MQGem Software as a UK company in 2012.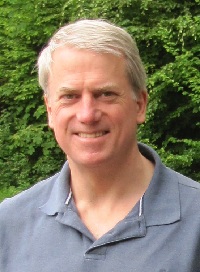 In 2015 I emigrated to the Bay of Plenty in New Zealand, and the company was migrated to New Zealand in 2018.
My involvement with computing goes back to the early 80's when I graduated from St. Andrews University in 1984 and joined IBM® as an IMS™ PL/1 programmer. I worked on a variety of products within IBM until joining the IBM MQ (then MQSeries®) Development team in 1991. I wrote the MQ Channels and then the MQ C Client. In the last 20 years I have been involved in the development of many areas of the product. I am also well known for the development of my SupportPacs® which are used by thousands of customers all over the world.
My SupportPacs include:
MA01 WebSphere® MQ Q Program
MA94 WebSphere MQ HTTP native listener
MO03 WebSphere MQ Queue Load/Unload Utility
MO71 WebSphere MQ GUI Administrator
MO72 MQSC Client for WebSphere MQ
I often found that developing utilities running on top of IBM MQ was ultimately more enjoyable and rewarding than the development of the product itself. The only frustration was that there was never enough time to develop the utilities I wanted to in my 'spare' time. I therefore decided in 2012 that I would leave IBM and spend a much higher percentage of my day doing what I love - developing tools.
If you have any comments or suggestions I would love to hear them. For example, if you have a great idea for a future product then let me know. I am always interested to hear from you, I can be reached at MQGem support.
---
My name is Morag Hughson and I joined Paul at MQGem Software in 2015.
Like Paul, coincidently, I also went to St. Andrews University, although a few years later, graduating in 1996. I joined IBM as a graduate into the MQSeries development organisation on the MVS™/ESA platform. I worked initially on MQ Channels, but over the 18 years I spent working on MQSeries, WebSphere MQ and IBM MQ as it is now called, I worked on many areas, including SSL/TLS, Publish/Subscribe, all different areas of security, MQSC and PCF interface, and the MQ API. My platform coverage also expanded out from MVS (or z/OS® as it is now called) to take in all the distributed platforms too. After all, when you work on channels, you connect to everything! For the last 10 years in IBM I was the product architect for the IBM MQ product.
As well as developing the MQ product, my job included talking to customers and presenting at technical conferences. I very much enjoyed these parts of my jobs, and when it came time for a change, I wanted to develop my skills in teaching technical education. At MQGem Software I am responsible for creating IBM MQ Technical Education training modules. If you have any ideas for courses you would like to see produced then let me know, I can be reached at Morag.
I also enjoy blogging about IBM MQ, and you can follow my blogging on the MQGem Software blog and over on the IMWUC with my MQ Little Gems series and my Morag's Quirks series.
After five years of being an IBM Champion, I was honoured in 2020 to be awarded the accolade of Lifetime IBM Champion.